UPDATE 3.21.2020.  As per the new New York  and New Jersey  "stay-at-home" restrictions, we are now instructing our agents to no longer provide showings of listings, our offices are closed, and we encourage everyone to stay at home at all times unless you have "essential business."
Published March 11, 2020
UPDATE March 17, 2020
We wanted to put out this general Advisory about the Coronavirus Epidemic, and what our clients, agents, and employees should be doing to minimize the spread of the virus.
First of all, if you are at high-risk, you should be staying isolated at home except if you need to go out for groceries, medicine, or medical treatment. What do we mean by high-risk?
If you have pre-existing heart troubles.
If you have pre-existing respiratory troubles.
If you are diabetic.
If you are over 60 years old.
People at high-risk are at an elevated risk of severe illness from the coronavirus, so they should be especially careful about staying close to home during this time.
But even if you're not high-risk, you should stay home as much as possible, and follow hygienic protocols to reduce your risk of catching or spreading the virus.  Why?
The coronavirus has proven to be fatal even to healthy people — the chances are lower than if you're high-risk, but the virus is still a lot more deadly than the average flu.
Even if you're asymptomatic, you could be a carrier, and you could communicate the virus to someone who is high-risk.
As a society, we need to reduce the spread of this virus in order to lower the burden on our health care infrastructure — we want to "flatten the curve" of the spread of the infection so we don't overwhelm emergency rooms and intensive care units.
So what kinds of precautions should you take?
 Wash your hands!
Soap is the very best preventative for communicating the virus, so use it.  Wash your hands regularly, for at least 20 seconds, with soap and water.
 Use Anti-Bacterial wipes and gel.
If you can't wash your hands, the next best thing is to use an anti-bacterial wipe or gel both before and after you come into contact with other people, objects, or surfaces. And use those wipes to wipe down any objects or surfaces you touch or plan on touching.
  Social Distancing: Keep your distance!
If you do have the leave your home, should try to keep a "social distance" from others when out of your home. Give yourself 5-6 feet of distance from other people if possible.
 Social Distance Greetings: No handshakes, hugs, kisses
No kissing, hugging, handshakes. Even the elbow shake is probably not a good idea. Instead, try the "heartfelt" gesture: both hands over your heart and a nod of your head to the person you're greeting.
 Avoid large groups.
Avoid gatherings of more than a dozen people in close proximity. Don't go to dinner — get takeout instead.
 Hands off your face!
Try to avoid touching your eyes, nose, and mouth with unwashed hands.
 Keep tissues handy for coughs and sneezes.
If you sneeze or cough, do it into a tissue, then throw away the tissue, then wash your hands or wipe them down.  If you don't have a tissue, cough or sneeze into your elbow, not your hand — and then wash or wipe yourself down.
 Stay isolated if you're not feeling well!
If you're not feeling well with any kind of cough or fever, stay isolated home. At this point, you probably have a normal flu or some common cold, but don't take chances. If your symptoms become serious, call your doctor or get medical attention.
 Strengthen your immune system
You can strengthen your immune system by taking some simple measures like:
Getting more sleep
Eating healthier
Staying hydrated
Taking more vitamins, especially Vitamin D, Zinc,
 STAY HOME!!!
If you don't need to be out of the house, then stay home. If you have to leave, practice social distancing and use your wipes to clean surfaces and your hands.  That's the best way to limit social interaction and slow the spread of the virus.
If you need help:
New York State Hotline: 1-888-364-3065.
New Jersey State Hotline: 1-800-222-1222
Symptoms of Coronavirus
Coronavirus is marked by fever and cough. If you're not well, but suffering from other symptoms, you might have a simple cold or more common flu.
Usually:                                   Sometimes:                             Rare or Never:
Fever                                       Aches and Pains                      Sneezing
Cough                                      Headaches                              Running or stuffy nose
Shortness of Breath                Diarrhea
Emergency warning signs include difficulty breathing, shortness of breath, pressure in the chest, or bluish lips or face. If you present these emergency signs, get medical attention immediately.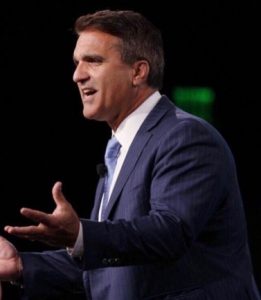 On February 5th, the Department of State put out an advisory providing guidance on agent responsibilities under the Housing Stability and Tenant Protection Act of 2019.
That legislation was a far-reaching and progressive set of changes to the landlord-tenant relationship, providing significant new protections to tenants, including the following:
Landlords cannot refuse to rent to someone based on their lawful source of income, or because that tenant was involved in a past or pending landlord-tenant action.
Landlords cannot charge an application fee, or more than a $20 for a background/credit check.
Landlords must give the tenant the opportunity to inspect the premises prior to occupancy, and execute a written agreement describing the condition of the premises.
Landlords cannot require more than an amount equal to one month's rent as an upfront payment to cover all deposits and fees.
Landlords cannot require tenant's to pay any part of the brokerage fee due the landlord's agent.
Landlords must inspect the premises prior to termination of the lease and notify the tenant of any repairs or cleaning that must be done, and can only keep a part of the security deposit if they provide an itemized statement explaining why.
Landlords can only charge late payment fees if a rent payment is more than 5 days late, and can only charge 5% of the monthly rent, capped at $50.
Landlords must give tenants between 30-90 days' notice prior to lease expiration of their intent not to renew or to raise the rent by more than 5%.
If the tenant breaches the lease, Landlords must act in good faith to mitigate the damages by finding a new tenant as soon as possible.
Landlords have significant restrictions on their rights to evict tenants – we're not going to review them here except to say that landlords should consult with an attorney about any attempt to effect an eviction.
Agents should be familiar with these new laws, because landlords might not be, and you will need to guide them so that they don't inadvertently break the law.
Moreover, agents also need to be aware that the Department of State has put affirmative obligations on them to help landlords comply with the new laws.
The DOS guidance is a little dis-organized and confusing, though, so we've tried to make sense of it for you.  Essentially, in all these cases, you must advise the landlord to comply with the law, and cannot be a part of any non-compliance regarding the following obligations:
 Brokerage Fees for the Landlord's Agent Cannot be Paid by Tenant
If you represent the landlord, the landlord has to pay your fee. The landlord cannot compel the tenant to pay any part of the fee.
Brokerage Fees for the Tenant's Agent Can be Paid by Landlord, Listing Broker, or Tenant
If you represent the tenant, you can get paid in these ways:
your tenant can pay your fee pursuant to a separate representation agreement.
the landlord (or listing broker) can pay your fee pursuant to a standard offer of compensation in MLS.
the landlord can pay your fee, even if no offer of compensation was made in MLS, if the tenant requires the landlord to pay your fee as a condition of the lease.
One Month Rent Cap on Upfront/Advance Fees or Rent.
You cannot be party to a landlord charging more than a month's worth of rent in upfront fees to cover a security deposit, advance rent, pet deposits, or the like.  Essentially, this allows a landlord to require a tenant to pay one full month's rent as a security deposit, and that's it.  No pet deposits, no "last month's rent," no broker's fee, nothing.  This includes short-term rentals, which sometimes require pre-paid rent for a full term – that is no longer allowed, because under no circumstances can a landlord require a tenant to pre-pay anything more than one month's worth of rent.
Application Fee.
You cannot be party to a landlord charging more than $20 for an application fee to cover a background/credit check. Moreover, if the potential tenant provides a copy of a background check or credit check conducted within the past 30 days, the landlord has to waive any application fee.
Note that DOS has carved out some further guidance on this:
condo and coop boards can charge a separate application fee, so long as they don't own the unit being rented (or pay the money to the landlord in any way).
if there are multiple individuals who are taking on the tenancy, brokers and landlords can charge a $20 fee (if otherwise allowed) from each of the individual tenants.
if you collect a fee, you have to provide the tenant with a copy of any background or credit check.
you can require the tenant to use a specific company to get the background or credit check, so long as you otherwise comply with the $20 limitation and fee waiver if the tenant has a credit or background check from the last 30 days.
the $20 rule applies to subletting tenants (i.e., sublandlords) the same way it applies to landlords.
Prior Disputes.
You cannot allow a landlord to refuse to rent or offer a lease to a potential tenant because that tenant was previously involved in a dispute with a landlord.  You can still ask a tenant for references, but you cannot ask the references whether the tenant has any past or pending landlord-tenant actions.
Late Rent Fees.
You cannot allow a landlord to charge a tenant more than 5% of the monthly rent (capped at $50) as a late fee, which can only be charged if the rent is more than five days late.
Security Deposit Return.
You cannot be party to a landlord holding a security deposit without complying with the new requirements of notice and itemization of damages.
We hope you find this helpful.  We will be updating this Advisory if we get more guidance, or find that it needs some clarification.
JR
Posted on February 6, 2020 at 6:16 pm
Joseph Rand
Posted in

Agent Advisory, Landlord-Tenant Law, Law
Tagged

Advisory, Brokerage Fees, Department of State, DOS, Landlord, Rent, Security Deposits, Tenant